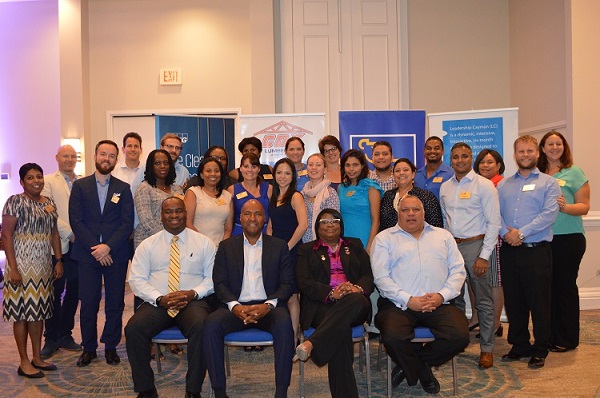 Leadership Cayman turns its attention to Immigration for latest seminar
06 Apr 2018
The Leadership Cayman class held its first seminar since the Easter weekend on Wednesday, April 4, where they focused on the topic of 'Immigration.'
The class were tasked with learning about the challenges of balancing, and delivering on, the demands of key stakeholders in regards to the immigration process, including the Caymanian public, elected officials, expatriate residents, and the private sector.
The afternoon started with a lunch-time tour of the Immigration Admin Offices, during which Beth McField – Acting Director of Boards & Work Permits – showed the class around the building and explained its role in the Cayman Islands.
The class later reconvened for the evening seminar, which was held at the Grand Cayman Marriott Beach Resort. Along with Beth McField, the expert panel for the evening included:
Mr. Austin Harris; MLA, Councillor for Human Resources, Immigration & Community Affairs
Mr. Wesley Howell; Chief Officer, Ministry of Human Resources & Immigration
Mr. Paul Byles; President, Cayman Islands Chamber of Commerce
The panel and the class engaged in conversation on a range of different areas of immigration, including the needs of the private sector and how immigration meets them, the implementation of legislation and new government departments, and the processes in which work permits are currently dealt with.
Class members Denise Gower and John Hazard acted as moderators for the seminar, with support from programme graduate and seminar mentor Prasana.
The Chamber would like to thank Cox Lumber Ltd. and RBC Royal Bank (Cayman) Ltd. for supporting Leadership Cayman as major programme partners. They would also like to thank KPMG for serving as the evening's seminar partner, and the Grand Cayman Marriott Beach Resort for serving as the evening's dinner and venue partner.
The class will next meet on Wednesday, April 18 for the 'Cayman Islands Government' seminar.